MT2 seeks to acknowledge the blessings of working in local communities all over this great country. As part of our commitment to serving we want to regularly give back in the communities for which we have worked. With Children's safety, community well being, and those who serve our country, efforts to provide a helping hand when we can are very important to us. At MT2 we proudly support and believe in the following organizations: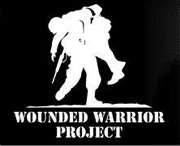 Hebrews 13:16
Do not neglect to do good and to share what you have, for such sacrifices are pleasing to God.
Deuteronomy 16:17
Every man shall give as he is able, according to the blessing of the LORD your God which He has given you.